Physiotherapy Home Visit
Redefining Home Physiotherapy by providing regular review from senior physiotherapist. 
Dual Therapist support – 1 physiotherapist will provide you the therapy and 1 will be the lead physiotherapist who will supervise the treatment for best possible result.
Start your physiotherapy treatment Now!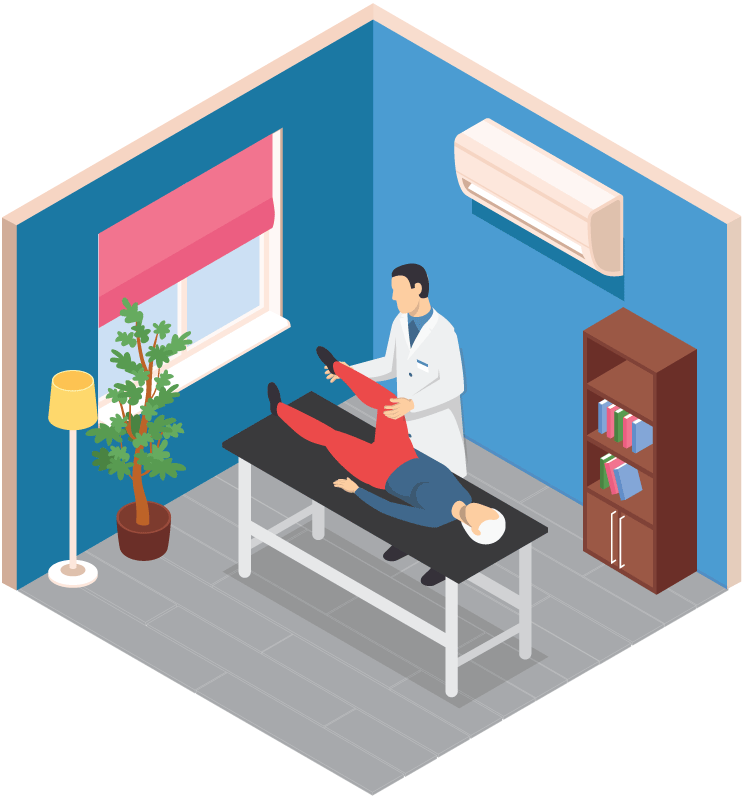 RehabSure's expert physiotherapists can help you with Orthopedic and Neurological rehabilitation in case of Post surgeries (TKR/ THR), muscle pain,  lower back pain, frozen shoulder, sports injuries, paralysis, Parkinson's disease and more. Benefits of RehabSure Home Services
We provide physiotherapy home visit services in Pune. You dont need to go out for physiotherapy treatment. Our dedicated team of physiotherapist provide home visit services in all areas of pune and Pimpri chinchwad areas. We aim to provide accessible, available & affordable Home Rehab care services to everyone.
What We Offer?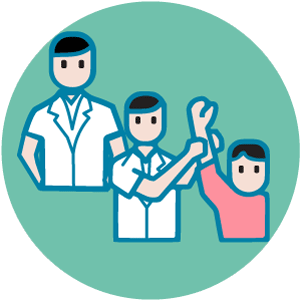 A personalized Physiotherapy Care with double physiotherapist support.
Physiotherapist uses the evidence-based modalities and exercises to treats conditions such as chronic or acute pain, soft tissue injuries, ligament injury, arthritis, gait disorders and physical impairments typically of musculoskeletal, cardiopulmonary, neurological origins.
How does Physiotherapy Home Visit work?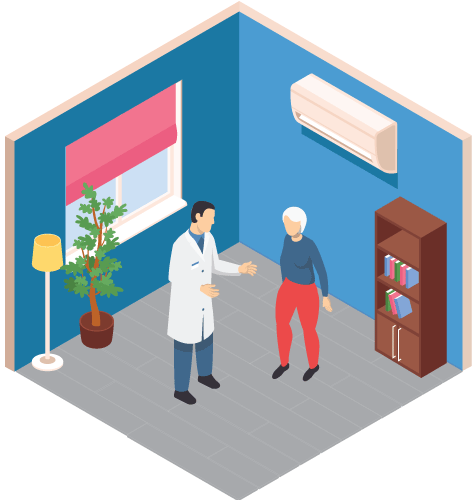 1. First Visit
Detailed assessment and Consultation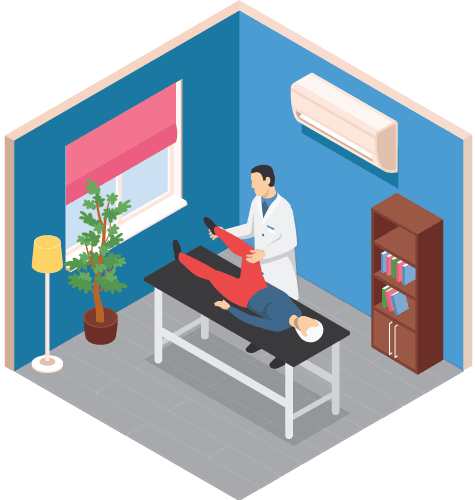 2. Regular Home Visit
Treatment session of upto 45 minutes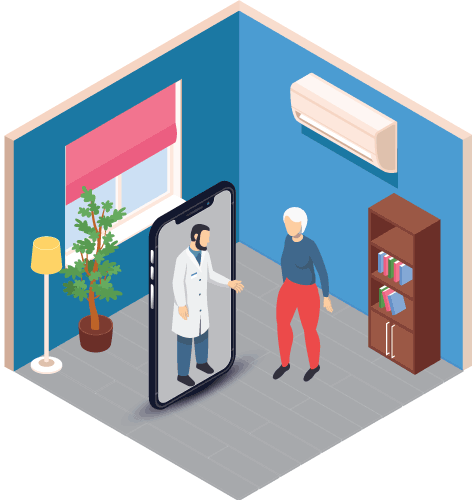 3. Regular Review (FREE)
After every 7 days by senior physiotherapists through Teleconsultation.
Package you will not find any where else.. Guaranteed!
यापेक्षा स्वस्त आणि चांगले कुठेही नाही.
1 Visit
Assessment
Treatment
Expert opinion
7 Days Package
Therapy Time- 45 Mins
Treatment
Expert opinion
15 Days Package
Therapy time – 45 Mins
Treatment
Expert opinion
30 Days Package
Therapy Time- 45 mins
Treatment
Expert opinion
Custom Package
More Treatment time
Physiotherapist preference
Locations
Physiotherapy near me || Physiotherapy home visit in Kothrud || Physiotherapy home visit in PCMC (Pimpri Chinchwad) || Physiotherapy home visit in Aundh || Physiotherapy home visit in Baner || Physiotherapy home visit in Pashan || Physiotherapy home visit in Katraj || Physiotherapy home visit in Kondwa || Physiotherapy home visit in Viman Nagar || Physiotherapy home visit in Koregaon Park || Physiotherapy home visit in Shivaji Nagar || Physiotherapy home visit in Kharadi || Physiotherapy home visit in Hadapsar || Physiotherapy home visit in Karve Nagar || Physiotherapy home visit in Pimple Saudagar || Physiotherapy home visit in Wakad || Physiotherapy home visit in Hinjewadi ||